© © UNICEF/NYHQ2009-1846/Markisz
Related News
|
News and Press - Related News
Source: Thomson Reuters Foundation - Thu, 16 Oct 2014 00:01 GMT
BARCELONA, Oct 16 (Thomson Reuters Foundation) - When Ebola emerged in West Africa this year, the virus was able to spread so quickly partly because burial rituals in Guinea and Sierra Leone involve washing the dead - and it's been hard to dissuade people from touching infected corpses.
Read more: Aid workers must heed local culture to save lives - Red Cross
|
News and Press - Related News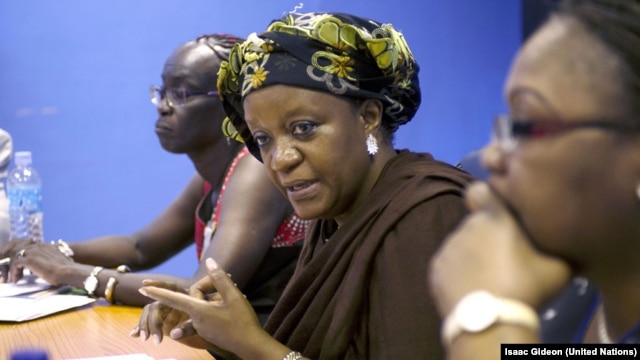 Last updated on: October 13, 2014
BENTIU—
Women and children in South Sudan have been the victims of horrific sexual violence since the country plunged into conflict 10 months ago, the UN Secretary General's Special Envoy on Sexual Violence in Conflict, Zainab Bangura, said after a week-long visit.
Read more: Horrific Sexual Violence in South Sudan, UN Envoy Says
|
News and Press - Related News
By ALAN COWELL and DECLAN WALSH
OCT. 10, 2014
Reaching across gulfs of age, gender, faith, nationality and even international celebrity, the Norwegian Nobel Committee awarded the 2014 peace prize on Friday to Malala Yousafzai of Pakistan and Kailash Satyarthi of India. The award joined a teenage Pakistani known around the world with an Indian veteran of campaigns to end child labor and free children from trafficking.
The award was announced in Oslo by Thorbjorn Jagland, the committee's chairman, who said: "The Nobel Committee regards it as an important point for a Hindu and a Muslim, an Indian and a Pakistani, to join in a common struggle for education and against extremism."
Read more: Malala Yousafzai and Kailash Satyarthi Are Awarded Nobel Peace Prize
|
News and Press - Related News
PESHAWAR: After one of Khyber-Pakhtunkhwa's (K-P) own made it to the world headlines hours before the International Day of the Girl Child, it seems the province has a lot to achieve for its girls.
Read more: A cycle of violence: 'Girls routinely married off for money'
|
News and Press - Related News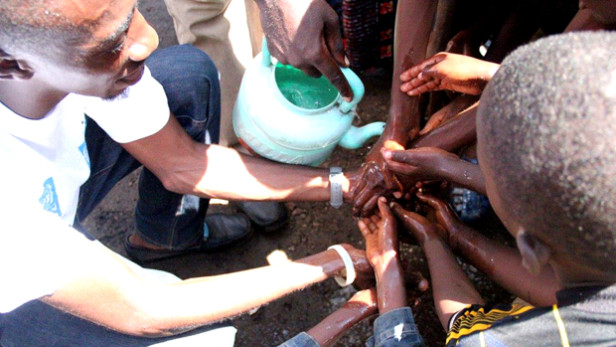 By Adva Saldinger09 October 2014
The tragedy of the Ebola epidemic in West Africa extends beyond the immediate lives lost to the disease; it has impacts on a generation of youth living through the crisis — young people who in the case of Guinea are being trained to help stem the disease.
The government in Conakry has recently trained 2,000 youth volunteers to go from door to door to educate households about the reality of Ebola, how it is transmitted and how they can protect themselves to counter the mass hysteria created by the misinformation in the media, Guinea Minister of Youth and Youth Employment Moustapha Naite told Devex.
Key to the success, Naite explained, is that the youth are volunteers — had they been paid, there would have been speculation and mistrust. In addition, with such a young population — 62 percent of Guineans are under 25, according to CIA's World Factbook — they are more likely to trust the information when they hear it from fellow young people.
So far, the intervention has proven to be successful, and in the coming weeks the government plans to scale up the program, training an additional 8,000 youth as volunteers and expanding throughout the country.
"Youth is so critical because one, they are the ones that usually are at the front of all the violence, second, they are usually the ones that don't believe in things and third, they represent a force," Niate said in an interview at Making Cents International's Global Youth Economic Opportunities Summit held this week in Washington, D.C.
The minister was there to talk about ambitions and programs the government were undertaking to support youth entrepreneurship and create jobs — efforts which have been largely put on hold to fight Ebola.
"This is like a national disaster happening in our country," Naite said. "[But] it's more dangerous than having a tropical storm coming through because that comes once and it's finished. This one is there and stays for a while and it kills slowly."
There should now be a laser focus by the international community to contain and eradicate the disease, he said. NGOs can help, as the government needs help from everyone, especially in serving the needs of the poorest citizens who may be struggling with basic survival and unable to find work or food because of quarantines.
Food insecurity, the lack of opportunities and fear can be a dangerous combination, and Naite acknowledged that it could very well lead to unrest, like what has already happened in Liberia, another Ebola-affected country in West Africa.
"People are looking to have an environment where they can prosper," he said. "If the government cannot respond to their needs, desires, aspirations then of course it can lead to unrest."
Creating opportunities for education and jobs will be critical in providing a better, more stable future but Ebola is likely to cast a long shadow, especially as the isolation and stigmatization it has brought limit investment and economic growth.
Read the original article at devex.com.