© © UNICEF/NYHQ2009-1846/Markisz
Related News
|
News and Press - Related News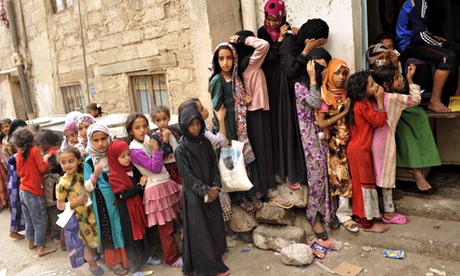 Young people aged between two and 14 experience frequent violence, according to global study published by Unicef
Friday 5 September 2014 07.54 EDT
|
News and Press - Related News
UNITED NATIONS — One in 10 girls worldwide have been forced into a sexual act, and six in 10 children ages 2 to 14 are regularly beaten by parents and caregivers, according to a report issued Thursday by the United Nations' children's agency, Unicef.
Read more: Unicef Report Details Endemic Violence Against Children
|
News and Press - Related News
There are fewer than 500 days before the world reaches its deadline for achieving the Millennium Development Goals. These goals contain a set of targets agreed to by world leaders in 2000 to eradicate poverty and hunger, ensure universal primary education and women's rights and improve health across the globe by 2015. With the finish line in sight, it is time to focus our attention on completing the job. We will need every single one of the 500 days we have left.
Read more: Five Hundred Days Remain to Achieve Our Goal of Universal Primary Education
|
News and Press - Related News
Somebody dies by taking their own life every 40 seconds, according to a significant report by the World Health Organization (WHO).
It said suicide was a "major public health problem" that was too often shrouded in taboo.
The WHO wants to reduce the rate of suicide by 10% by 2020, but warned that just 28 countries have a national suicide prevention strategy.
Campaigners said there needed to be more education in schools.
|
News and Press - Related News
There is an alarming rise in the number of Syrian refugee girls in Jordan being forced into early marriages, according to the new figures from the United Nations.
As Orla Guerin reports from Zaatari refugee camp, poverty is forcing some families to effectively sell their daughters to much older men, and there is now an organised trade in young girls.
In a prefabricated cabin in the sprawling camp, a girl, 13, sat on the floor engulfed by a frilly white dress, and a hooded silk cape.
She was surrounded by children, not much younger than her, clapping and singing a nursery rhyme.
What looked like a game of dressing-up was in fact her wedding reception. Her Mother looked on from a distance and wept - for her war torn homeland, and perhaps for her daughter. She asked us not to give their names.